I wanted to note something pretty specific that happened while I was in Tokyo on a layover. First off, I had a 10-hour layover so I decided to get out of the airport and just go explore. Once again, this event and experience only happened and was able to change me because I just got out and did. I didn't make excuses and I didn't have a set plan.
When I got into the city, I was drawn to this amazing structure that looked super old and kickass. There was some sort of a park it looked like on the inside with a massive towering tree coming out the middle of it. IT was called Zojoji temple, and it's in the heart of the bustling and busy Tokyo skyscraper scene. This small park surrounded by beautifully architected walls was filled with greenery and a massive attraction it seemed for both locals and foreigners. Right in the front of the courtyard, right through the entrance, there was a massive tree towering over 120' tall. It was beautiful and one of the main contributors to the peacefulness and greenery of the large courtyard. As I got closer to it, I realized there was a sign that read "General Grant the eighteenth president of the United States planted this Himalayan cedar when he visited Zojoji temple as a national guest in 1879."
---
---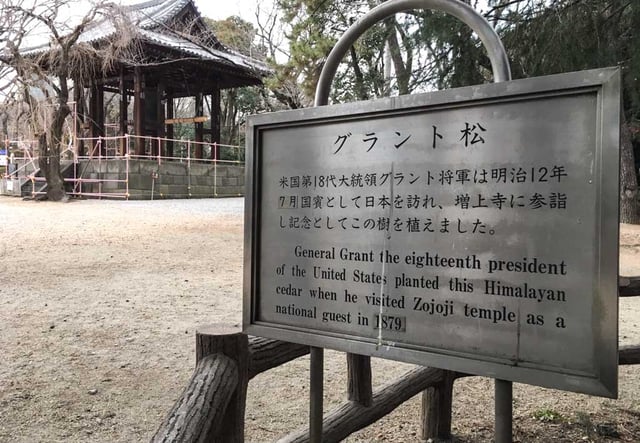 I stood there in awe. I just traveled halfway around the world on no specific destination and walking through random streets found myself under this tree. A centerpiece and spectacle for over 130 years because someone decided it would be a good idea to plant a tree. That was one tree.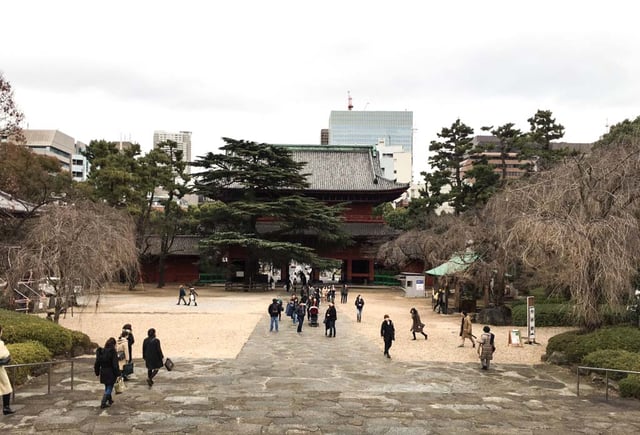 It hit me there more than I've ever felt. That was one tree. We've planted over a million trees. One.Million.Trees. That will be here for hundreds of years to come. Just like this Cedar that General grant planted......think for the first time I was truly taken back and felt grateful for what we're doing, our partners, and the impact we're having.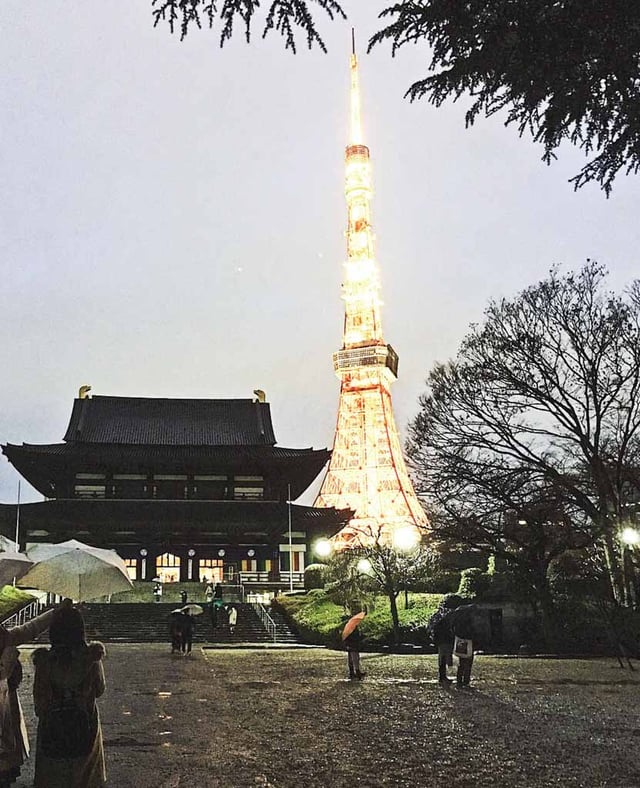 This year we'll have planted or will be providing education and protection of trees and nature spaces on EVERY continent on this globe. Every. Single. One... Millions of trees, in some of the most beautiful and serene land around the world. What's the best part? That this is only the beginning. Close your eyes for one minute and realize that everything; every piece of structure, every car, every product, everything was created by someone before you that thought it could happen. Everything around you just started as a small idea in someone's mind. A dream maybe, that they had a focused insanity on creating and they didn't stop until it happened. That's the only difference between the things around you that you see now, and the things that never made it. The people and the teams behind those ideas who had resilience and didn't stop until it happened.
We Woodchuck USA will be the #1 global force for environmental sustainability in design and manufacturing of wood products.
We Woodchuck USA will preserve our nature spaces and be known for reforesting our world – and our universe.
We Woodchuck USA will be planting the first vegetation on Mars. Period.
Everything starts with a dream.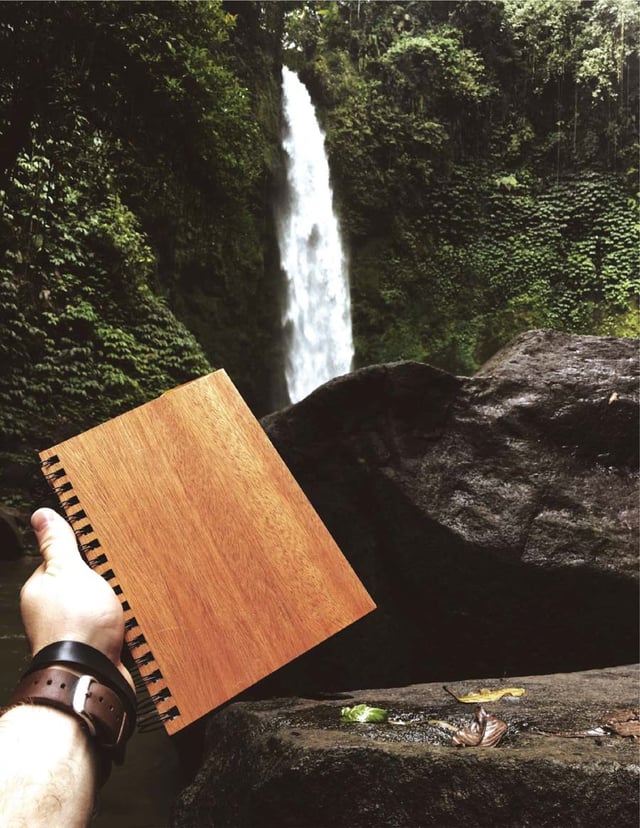 Mother nature's ability to put our daily life into perspective still captivates me. Her architecture of spaces being so complex, yet so simple at the same time. These spaces that can truly heal the soul, inspire the mind, and change your life. Simply the wonder of nature.
#nature #bali #nungnung #waterfall #baliwaterfall #adventure#adventuretime #buyoneplantone #waterfalls