"An Inside Look At What It Actually Took, And What's Next."
Q+A WITH BEN ABOUT WHAT YOU ENCOUNTER WHEN PLANTING TREES ACROSS THE WORLD.
A HANDFUL OF GREAT COMPANIES HAVE A 1:1 SOCIAL OR ENVIRONMENTAL PROMISE (EX: TOMS). YOU'VE CHOSEN TO PLANT A TREE FOR EVERY PRODUCT PURCHASED. WHAT DOES THIS SIMPLE ACT SYMBOLIZE FOR YOU?
It's about the action behind connecting people with nature. There are a lot of one for one models and I think that's because they work, it's because it's easy to understand and a really simple straightforward model.
The meaning behind the trees is so much deeper than just the tree planting, the theory and the mission behind it goes a lot deeper than that. It's jobs across the world. It's these tribes that are planting it. It means that those families have money to buy food or support their families.
It's the environmental impacts of reforestation and re-cultivating land that might have been cut down or totally devastated and how that filters the water around that, and how it's now able to be used for farming.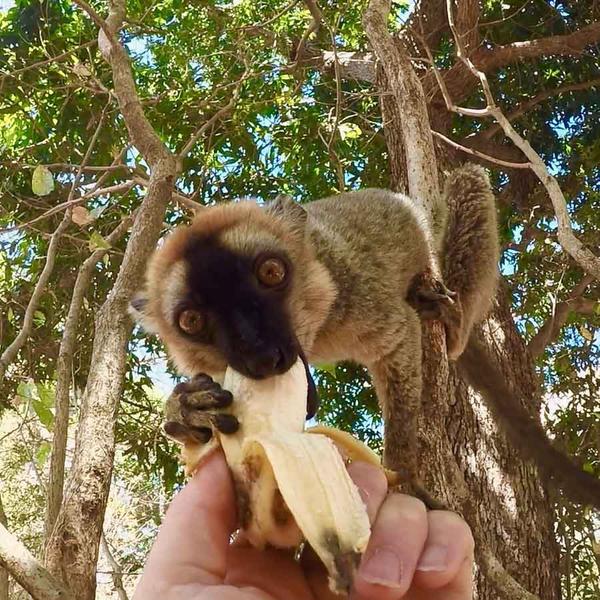 IF TREES SYMBOLIZE RECONNECTING ONE'S LIFE TO THE WONDER OF NATURE, WHAT DO YOU FEEL IS THE REAL-WORLD EFFECT NATURE HAS ON PEOPLE'S EVERYDAY LIVES?
Right now I don't think it has enough impact or effect on people's everyday lives including my own for sure. For me personally, it was about what happens to your mind and your body in nature in those experiences whether you're sitting alone in a forest or wingsuiting off Yosemite.
Nature has this kind of calm, but this kind of calming chaos that makes you feel like all of your problems or all the things that are going on in your life are so much smaller than the grand picture. It's really about the wonder of nature because I know everyone has a different kind of experience but creating those moments to experience the wonder of nature is what that's all about.
YOU PLANTED A MILLION TREES, WHAT'S NEXT?
It's understood at least loosely that Teddy Roosevelt, the United States Forestry Program, and through Arbor day, that they had about a 3 billion tree impact that he had on the planet. Now whether we continue to do only trees or we diversify in other ways to connect people with nature, I think that's a really good role model for us as young entrepreneurs to see something that someone did 40-50 years ago and how with modern technology can we improve on that and to be super straightforward - how do we plant more trees than Teddy Roosevelt planted?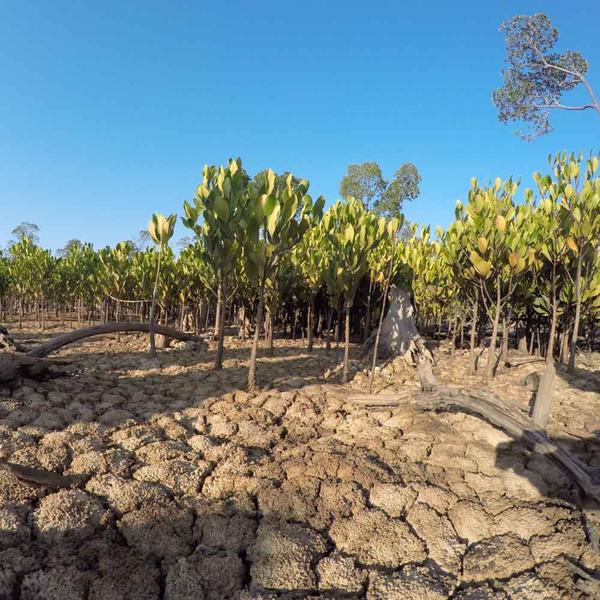 EARLIER THIS MONTH WE PLANTED THE 1 MILLIONTH TREE, WERE YOU SURPRISED TO REACH THIS MILESTONE OR DID YOU ALWAYS KNOW YOU WOULD GET THERE?
No. Definitely not surprised. A million trees is a lot of trees. I think when we started it we were planting them ourselves. We thought that was sustainable. Every other weekend we'd go out as a team and plant trees. Well, we realized after our first time going out that - even with 15 of us for the entire day we only planted 1000 trees. So we were like, ok that's for sure not going to work! A million trees in just under 2 years from when we started that is so much more than I expected and the fact that we were able to plant on 6 different continents in 2 years is just amazing. I think that's awesome. But there's a lot more to do.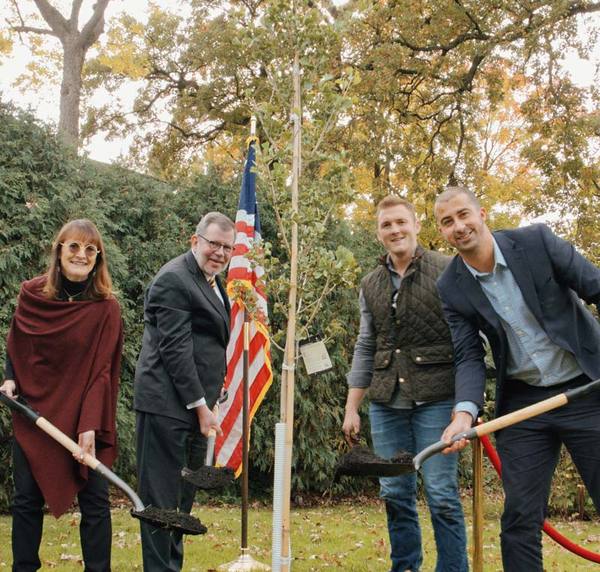 WHAT ADVICE DO YOU HAVE FOR NEW SMALL BUSINESS WITH A MISSION THAT MATTERS?
Find your why and just don't stop. If you can view challenges as opportunities even though sometimes it really f'king sucks, whether it's in your personal life or your professional life or whatever it is it takes a couple of weeks to get over a lawsuit, or vendor screwing you over, or product getting messed up, or not getting the sale that you wanted. But if you can eventually overcome that and view that as an opportunity - you're going to succeed into whatever capacity you're wanting to succeed to. whatever your definition is. It won't fail.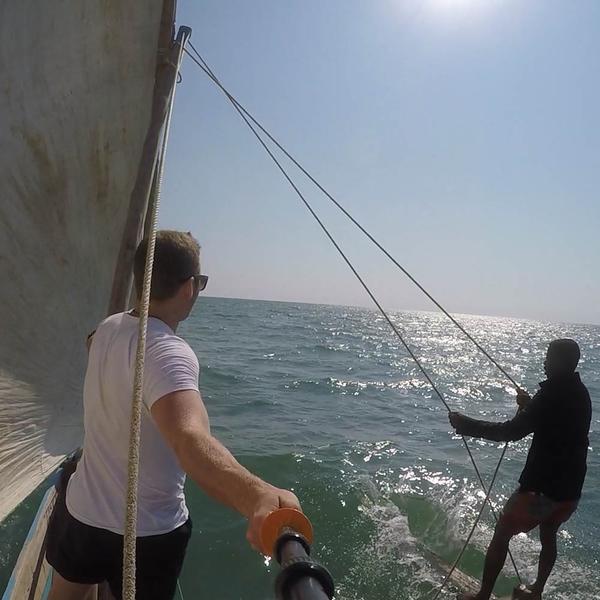 OTHER THAN THE OPPORTUNITY TO PLANT A TREE WHEN THEY BUY A WOODCHUCK USA PRODUCT, WHAT MAKES YOUR STUFF SO SPECIAL?
The fact that we're making our products here in America, and we have employees who are able to raise their families and do the things they want to do because of the choice we've made to make our product here - I think is a huge impact. It has a huge impact on in our community, with over 30 individuals in our community. By next year it will be around 50 and that's fantastic to support jobs in and around where we live.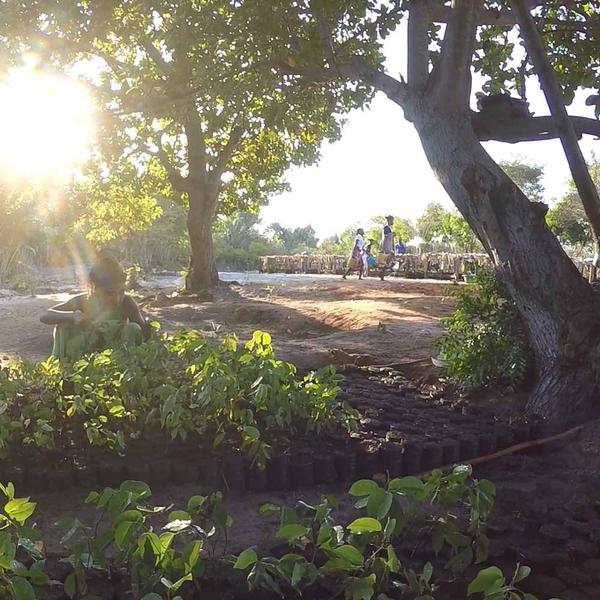 GIVE US THE BEHIND THE SCENES DIRT - WHAT REALLY HAPPENED?
When we originally started it, my whole job was to create this planting program that's from a global perspective impactful. And that's actually one of my first drawings from this plan on the wall of my office there. Originally were talking about growing the trees here, then working with the state department and buying land, planting them with the state department on their land and being able to use any trees that we sustainably removed from the land to use to make the products. That's not the way we went! The first planting that we all done as a team was like holy shit this is a full-time thing.
What we ended up doing was create a network of partners across the world which was a whole other thing. I traveled to Iceland, Madagascar, Spain, all over the place to meet with these partners and now have this network of either non-profit or private partners that help us plant these trees in different locations across the world in mass quantities.
In some of these locations like in Madagascar, its entire villages that are planting. When I went to Madagascar it was a 2 week long, very intense trip - we were paddling these shitty wood canoe thing that was leaking water through these trenches with poisonous snakes everywhere while you are paddling to go to these planting sites which is fricking awesome. You are staying with indigenous tribes. It was nuts checking these places out, but getting those types of partners and really diving deep into the partnerships and making sure that these were legitimate, sustainable and scalable practices and partners turned out to be a huge part of the last year and a half. It was a huge undertaking but definitely worth it from a credibility standpoint.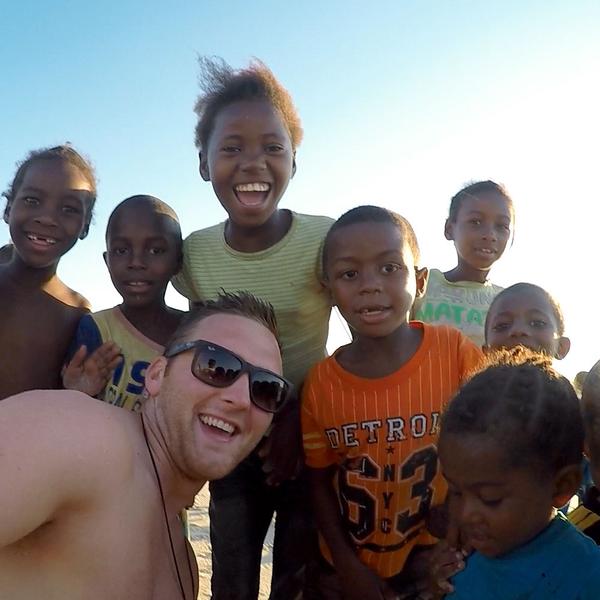 DID YOU GET BIT BY A POISONOUS SPIDER?
Yeah. I don't know if it was a spider or what it was but I woke up and I thought I was going to die. My whole face was swollen shut for a couple of days. That was in Madagascar. We ended up in jail for a little bit in Madagascar too because this lady that hit my buddy on his 4-wheeler with her car, said it was his fault and bribed the cops. Their jails are like shacks. We were in there for two and a half hours. It was the craziest thing how we got out. We were in there by the window and one of the planting dudes was walking by on the street. He was just out for a night walk and thank god he walked by because I don't know what we would have done otherwise.

That crazy encounter and the building of those partnerships has brought it to an entirely new level where we are able to have this true global impact. Next, we will be traveling to Antarctica in February. We are working with Robert Swan, who's this crazy adventure guy, he's the first guy ever to have walked to the North Pole and the South Pole. He's having this expedition and he invited us to go with him in February to go plant our symbolic tree in Antarctica with him as he walks to the South Pole. So that's gonna be sick.