Let's talk custom corporate gifts and incentives! You know, swag for conferences and events, promotional products for trade shows, freebies for clients and employees, sales tools for prospects, you get it. Whatever the occasion, thank your best peeps by giving a corporate gift that doesn't suck.
As the giver of corporate gifts and incentives, you might be asking how to give one that doesn't suck. Make Woodchuck USA your "go -to" for serving up authentic, sustainable, and unique corporate branded gifts and incentives for all your favorite VIPs.
The key is choosing products people can use in their everyday lives, that won't get thrown in the trash, and have your logo on it, leaving a lasting memorable impression. Show appreciation while engaging your employees, clients, and customers, all in one.
The top corporate gifts and incentives for 2018 combine the below elements.
Personalized
With hundreds of products to choose from and more ways than ever to customize, there's literally a gift for everyone. Or, we can dream up something totally authentic, together. Pick your style, add your design, and choose the wood-type, graphics, paper type and more!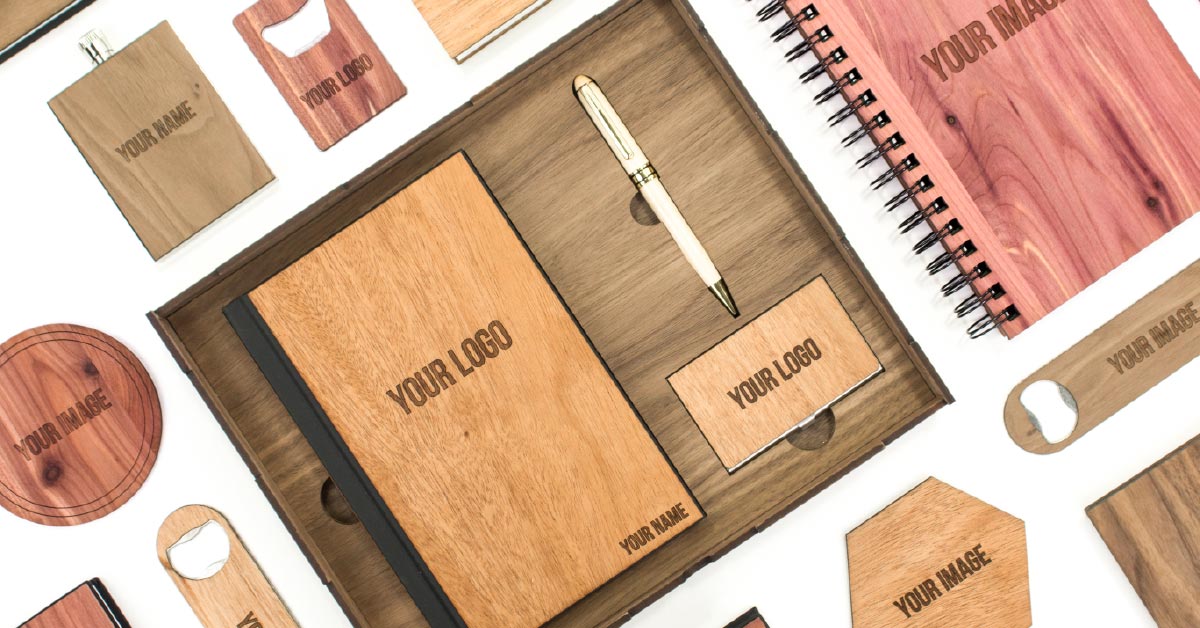 Sustainable
People are seeking gifts that are eco-friendly. Marvel at our sustainable real wood line, made right here in the USA, including notebooks, journals, and planners. There's simply nothing like a handwritten note or a good to-do list. We love seeing notebooks go to good use!
Social Good
These days everyone has a voice. Woodchuck USA is reinventing corporate gifting with a mission. Through our "Buy One. Plant One." Program (BOPO), we plant a tree for every product purchased. Each product comes with unique tree card and code that can be entered on the interactive BOPO site to learn about your tree, its location, and the direct impact you're having on the planet. By giving or receiving a Woodchuck USA product, you're part of a community reforesting the world. Together, we've planted over one million trees on 6 continents, while making an impact on all 7 continents.
Experiences-Not Just Products
Enter The Adventure Collection. Our most adventurous products designed to inspire more nature in people's lives. Check out the signature Adventure Collection for the vagabond. Adventure to begin upon arrival! The most popular: Our one of a kind Bucket List Adventure Journal-create your very own adventure bucket list and log your adventures too.
Tech Swag
Think cell phone cases and wood covers for laptops, key fobs for the office, and even custom wood name badges. We've got you covered for trending tech swag and you can be sure people will carry your logo everywhere they go.
We make it fast, fun and easy
Over the last 5 years, we've worked hard to perfect our selection. And now that you've got the lowdown on corporate gifts and incentives that don't suck, we'd like to take this opportunity to let you know that working with us doesn't suck either!
Fast AF turnaround
Free proofs
No design fees
Tiny minimum orders
Pricing instantaneously upon request
Price breaks and volume discounts available
Connect with us at Woodchuck USA today!